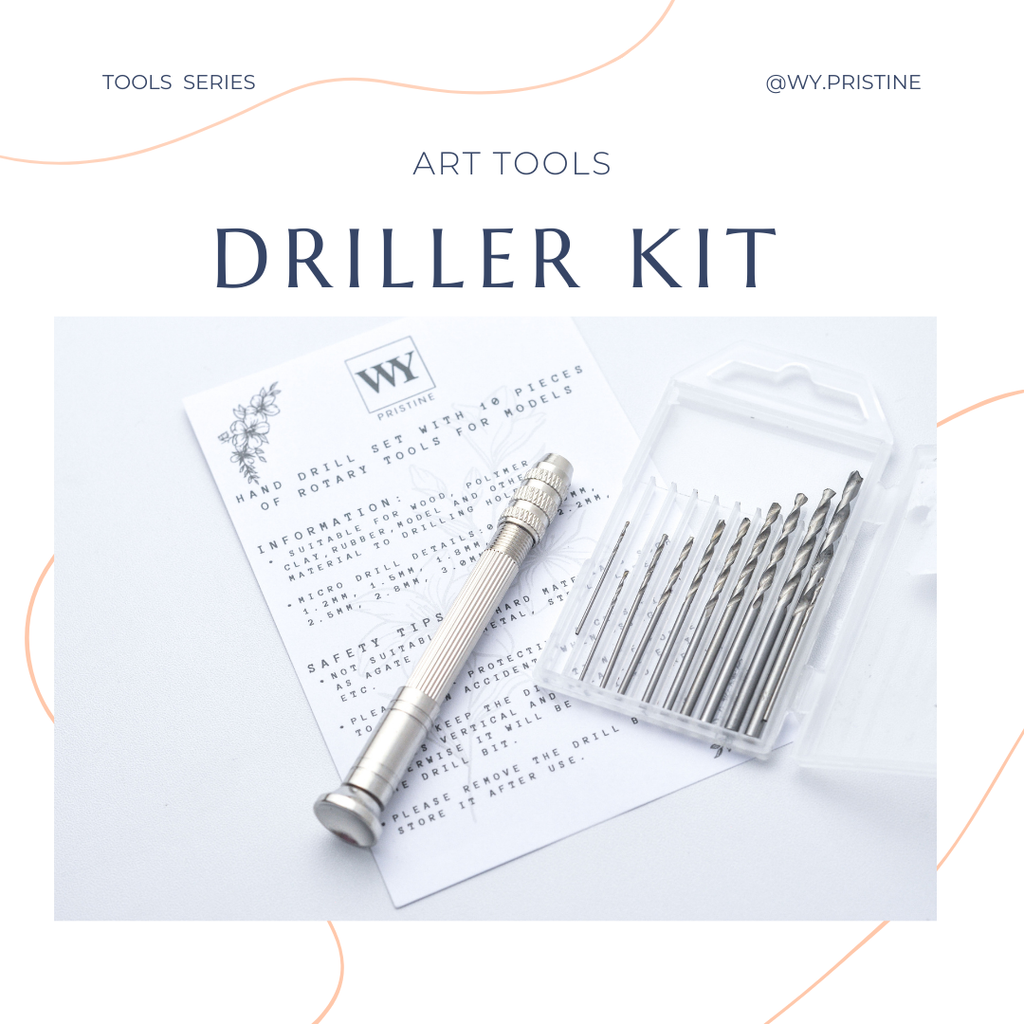 WY Polymer Clay Art Tools | Hand Drill Kit
Hand Drill Set with 10 Pieces of Rotary Tools For Models
Features :
Suitable for wood, Baked Polymer Clay , Rubber, model and others material to drilling hole
Micro drill details:0.8mm,1.0MM, 1.2MM, 1.5MM, 1.8MM, 2.0MM,2.2MM, 2.5MM, 2.8MM, 3.0MM
SAFETY TIPS: Not suitable for hard materials such as agate jade, metal, steel plate, etc.
Please wear protective accessories to refrain accidents when using.
Please keep the direction of force always vertical and rotate evenly, otherwise it will be easy to break the drill bit.
Please remove the drill bit and store it after use.
IN PAKAGE: Hand Drill Set with 10 Pieces of Rotary Tools For Models
---